Info and Contact




Thanks for being here in the "Info and Contact", this is the right section if you want to contact me and / or find out who I am.

My name is Simone Caldirola, I live in the Milan area, Italy and more than ten years have passed since I started as automotive photographer

.




Automotive photography is for me the union of two great passions: photography, which I love in all its forms and the cars, with a particular predisposition for classic and rare sports models. Works of art on four wheels that always arouse me very strong emotions. As a photographer I try to imprison these emotions in my shots so that I can relive them and let others live them infinite times.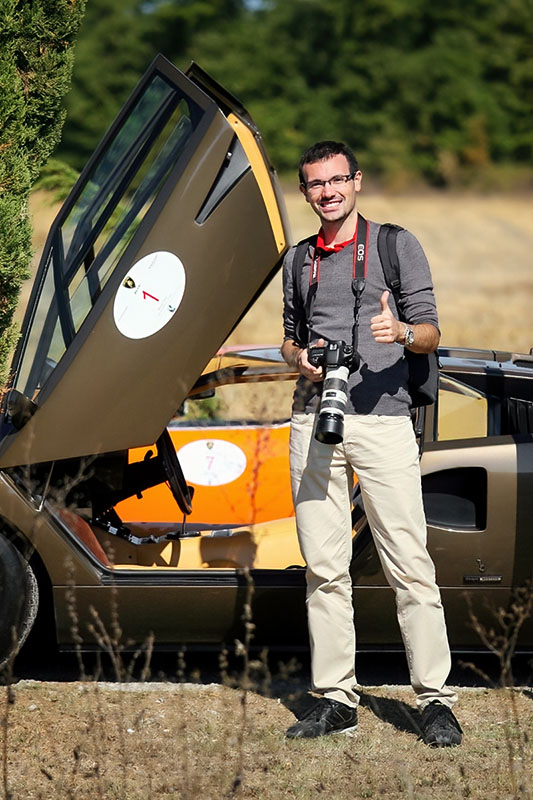 Why you should choose me as a photographer?

Because my first aim is to listen to your needs and try to offer you valid solutions through my photos. All supported by skills and experience gained over the years, as well as an immense passion for what I do.



Don't wait any longer, contact me now to book a photo shoot or request a personalized quote based on your needs. Click here to send me an email or write me directly to: caldicarphoto@gmail.com
Collaborations and Awards

In recent years I have had several collaborations both nationally (with an Italian web magazine and the publication of my shots on some well-known paper magazines and I was official photographer for important automotive events), than international (with my photos shared and published on various social pages also with millions of subscribers and American / Canadian, European, Japanese and Chinese websites / forums). Since 2016 I have started a collaboration with one of the most famous auction houses in the world. Finally, I also had a little personal satisfaction in photographic competitions related to the world of automotive photography! :)






In addition to this "Info and Contact" section, visit the caldicarphoto.com home page to find out in detail what services I can offer you as an automotive photographer. Or, if you're looking for other non-automotive photo shoots, check out my other website www.caldibizphoto.com. Whatever your need, I can't wait to collaborate with you!